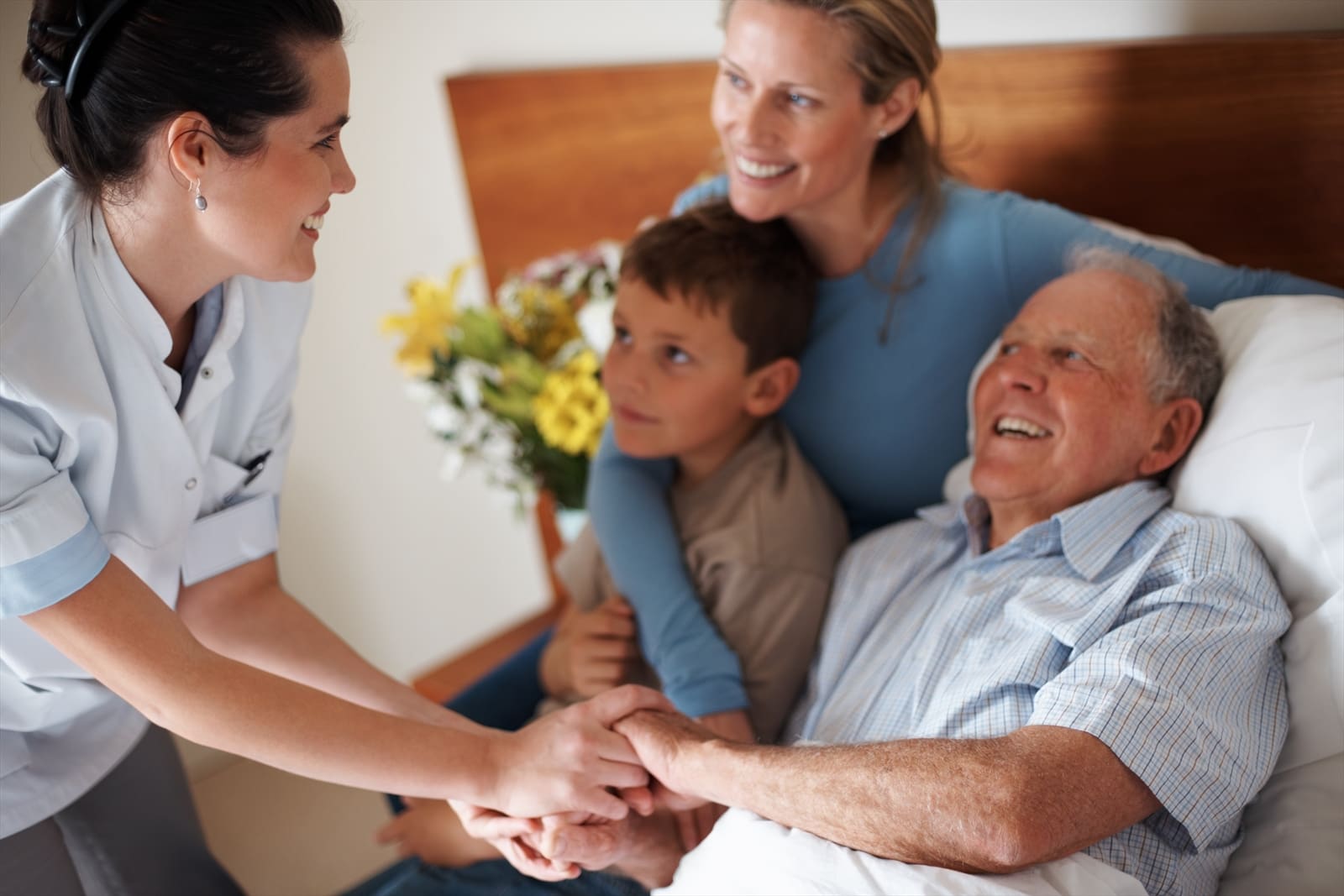 Routine Home Care — provided in the loved ones home or wherever they reside, be it a nursing home or assisted living center. At Star of Texas Hospice, we understand the importance of providing compassionate and reliable routine home care for your loved ones in the comfort of their own homes. Our dedicated team of professionals is committed to delivering top-tier home care services tailored to meet the unique needs of each individual we serve.
Continuous Home Care — provided during times of crisis to help keep your loved one at home while our patient care team helps to relieve acute medical symptoms and bring them under control. Continuous Home Care is a specialized service designed for individuals who require round-the-clock support due to a significant change in their health condition. It involves the provision of continuous, skilled nursing care and support, ensuring that the individual receives personalized attention and assistance 24 hours a day, 7 days a week. With our Continuous Home Care services, we go above and beyond to create a customized care plan that addresses the unique needs of each individual. Our team works closely with healthcare professionals, including doctors and therapists, to develop a comprehensive care strategy that promotes healing, comfort, and overall well-being. We provide assistance with activities of daily living, medication management, symptom management, and emotional support, allowing individuals to receive the care they need without leaving the comfort of their home.
Inpatient Respite Care — provided in an approved Medicare facility, such as a freestanding hospice facility, hospital, nursing home or other long-term care facility on a short-term basis to provide a break for family members or other persons caring for a loved one at home. Inpatient Respite Care is a specialized service that provides short-term, temporary care for individuals who are typically cared for at home by their family members or primary caregivers. It offers a supportive and comfortable environment where individuals can receive personalized attention and assistance while their caregivers take a well-deserved break or tend to other responsibilities. We take great pride in creating a serene and nurturing environment for individuals receiving Inpatient Respite Care. Our dedicated staff is trained to provide compassionate care and emotional support to ensure the well-being and comfort of each individual. We prioritize creating a warm and welcoming atmosphere where individuals feel at ease and can focus on relaxation and rejuvenation.
General Inpatient Care — provided in an approved facility when specialized care is needed to relieve pain and bring chronic symptoms under control. These facilities may include a hospital, a hospice with inpatient units, or a skilled nursing center. General Inpatient Care is a specialized service designed for individuals who require a higher level of medical attention and monitoring due to complex medical conditions, pain management, symptom control, or end-of-life care. It involves the provision of skilled nursing care, medical treatments, and emotional support in a comfortable and nurturing inpatient environment. We are committed to delivering exceptional medical expertise, comfort, and emotional support to both the individual and their loved ones.