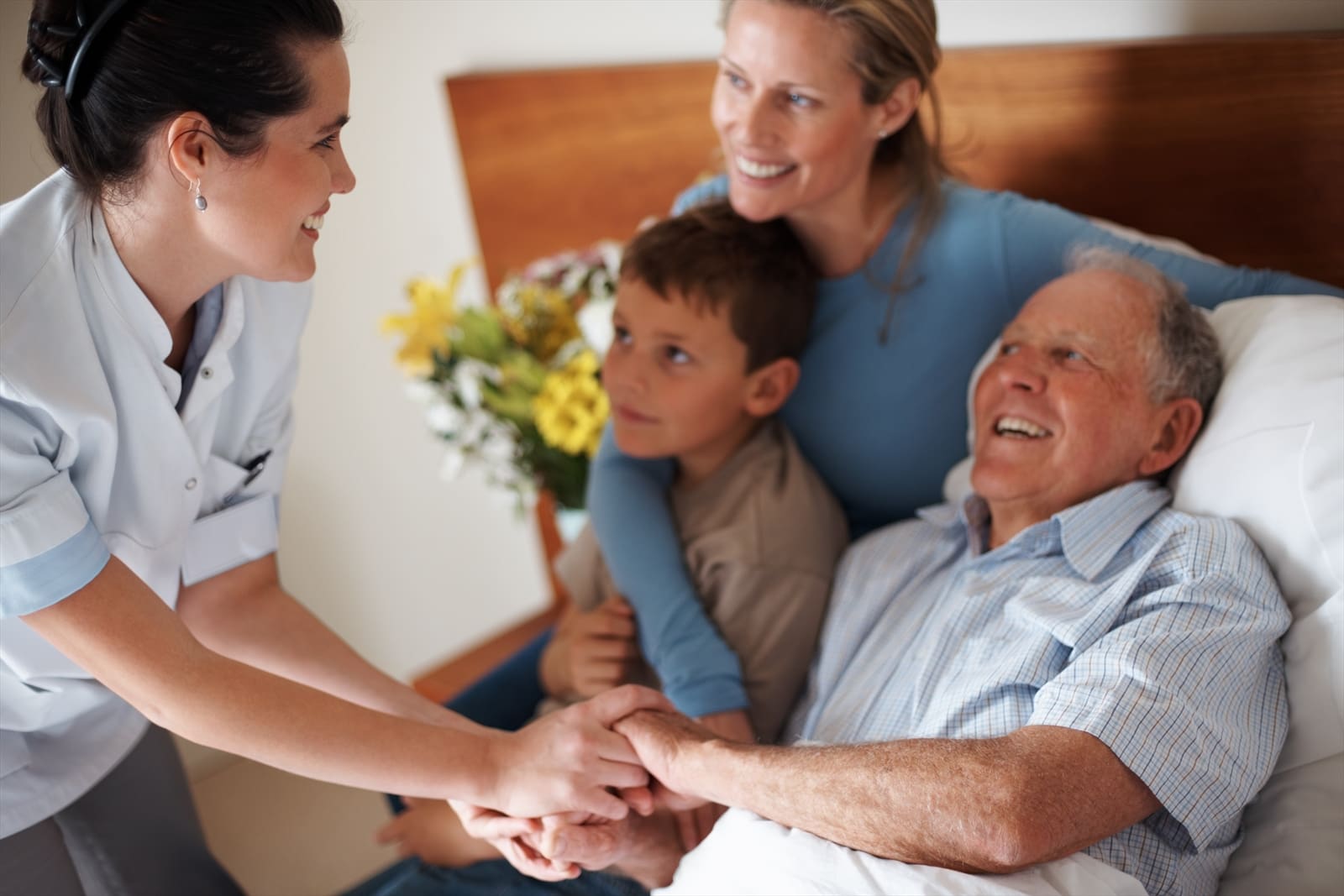 Routine Home Care — provided in the loved ones home or wherever they reside, be it a nursing home or assisted living center.
Continuous Home Care — provided during times of crisis to help keep your loved one at home while our patient care team helps to relieve acute medical symptoms and bring them under control.
Inpatient Respite Care — provided in an approved Medicare facility, such as a freestanding hospice facility, hospital, nursing home or other long-term care facility on a short-term basis to provide a break for family members or other persons caring for a loved one at home.
General Inpatient Care — provided in an approved facility when specialized care is needed to relieve pain and bring chronic symptoms under control. These facilities may include a hospital, a hospice with inpatient units, or a skilled nursing center.